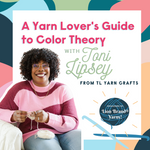 Floxsie presents Toni Lipsey from TL Yarn Crafts for an exclusive 2-hour event!
A Yarn Lover's Guide to Color Theory with Toni Lipsey from TL Yarn Crafts
Virtual Event sponsored by Lion Brand® Yarns
Saturday, March 18th, 2023
12 - 2 PM EDT
$20 USD
Become a color combo pro with Toni Lipsey from TL Yarn Crafts! Do you struggle to create color palettes for your knit and crochet projects? Then, this is the workshop for you! Even the simplest patterns can come to life with the right combination of colors.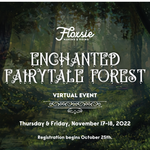 Enchanted Fairytale Forest

Floxsie's Enchanted Fairytale Forest Virtual Knitting Event

We're taking off for two phenomenal days of fiber magic!

Thursday - Friday, November 17-18, 2022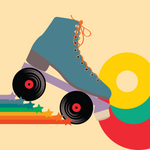 Join Floxsie as it hosts our first ever Rhinebeck weekend event.
Jessie and Kitty from The Needle and The Hook Podcast will be our Master of Ceremonies for an evening of rockin, roller disco fever! Grab your skates and your best 70s ensemble and get ready to hustle the night away with the Floxsie fam!
We will have groovy giveaways and door prizes to kick off your far out Rhinebeck weekend. Come and skate or just hang out, we hope you'll join us!
Floxsie's Roller Skating Party
October 14, 2022 at 5:30 PM
Wood'n Wheel Family Fun Center
365 Rte 9W, Ulster Park, NY 12487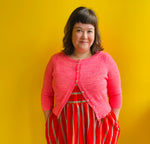 Floxsie presents Aimée Gille of La Bien Aimée for her first ever Floxsie lecture!
Demystifying the Fade with Aimée Gillle from La Bien Aimée
Friday, June 17, 2022
12 PM - 2 PM EDT
Online Virtual Event
Join Aimée Gille, owner and founder of La Bien Aimée, for a first-of-its-kind conversation about her work, her life and so much more.
Kindly sponsored by Jimmy Beans Wool.
Recording available to view until Friday, July 1, 2022 at 11:59 PM EDT.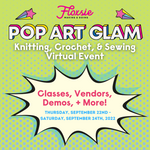 POP ART GLAM!
Floxsie's POP ART GLAM! Virtual Knitting, Crochet, & Sewing Event
Join Floxsie for three days of yarn, hand stitching, expert instructors, and demos that POP for KNITTERS, CROCHETERS, and SEWISTS!
Thursday - Saturday, September 22-24, 2022
READ OUR RAVE REVIEWS
5

I've been joining sessions throughout the day as a way to take a break from working.

Hillary

5

Thank you for an amazing weekend. I learned a lot, bought A LOT, and mingled too.

Bonnie

5

It's 1:30 AM here but I didn't want to miss this class!

Sarah